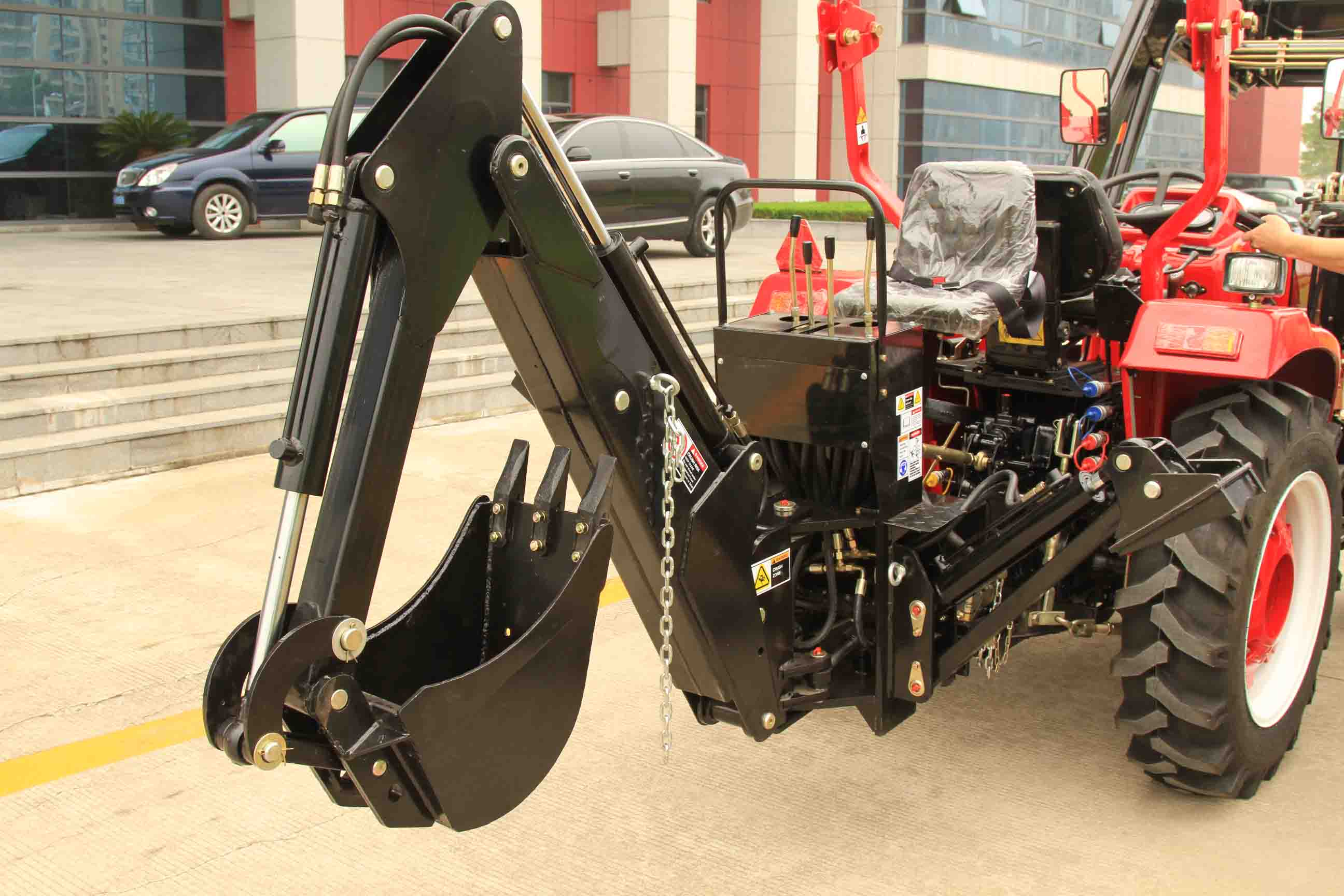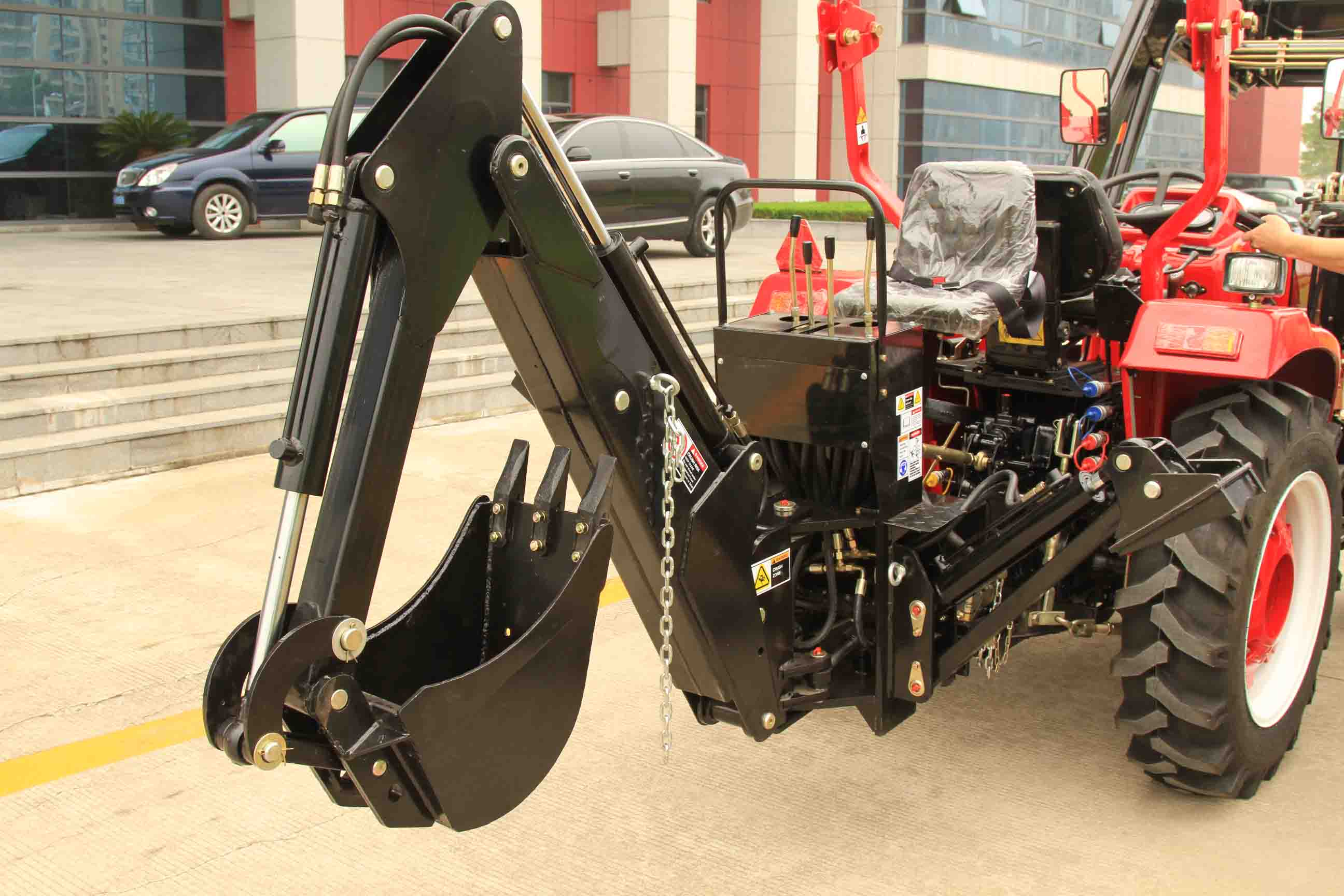 Jinma backhoe
CCCME Member

Recommended by CCCME
Product Details

Company Profile
Jinma backhoe
JINMA TRACTOR
Cultivate Your Dream
Product Description
JM HW series backhoe is the utility model relates to a digging machine which can be matched with a variety of existing agricultural tractors. The digging machine is composed of a frame with a telescopic cantilever digging bucket and a console, and a hydraulic device and a transmission device for driving the digging bucket. The frame is fastened under the rear axle of the tractor and the flywheel housing of the engine. The pivot assembly for connecting the telescopic cantilever bucket is installed on the frame console through the pin shaft; the multi-channel reversing valve in the hydraulic device is connected with the hydraulic oil tank of the tractor through the joint; the transmission in the transmission device is connected with the power output shaft of the tractor. It can be used in small-scale irrigation and water conservancy projects and rural residential base excavation, especially in the excavation and backfilling of channels and civil underground pipe ditches.
About US
Started in 1959

A national backbone tractor manufacturer

Business of tractor manufacturing was started in 1969 (a history of nearly 60 years)

Under Jiangsu Yueda Group Co., Ltd.

A state-holding enterprise

Main of the tractor production enterprises

Product export to North America, Europe, South America, Africa, southeast Asia and the Middle East area about hundred countries and area, The export number is top one of same industry in china.

The tractor Was voted as main cultivating international famous brands by Jiangsu department of commerce
Warranty Regulation of Product Quality
If Dealer sell the tractor with JINMA brand, The company will provide 24 months warranty period to main parts; sell with OEM form 12 months warranty period. The starting date depends on service policy.
Modern production line
Sales network
我们的客户